Liberty For Us — True or False
Written by Leland Ping on Jul 05, 2017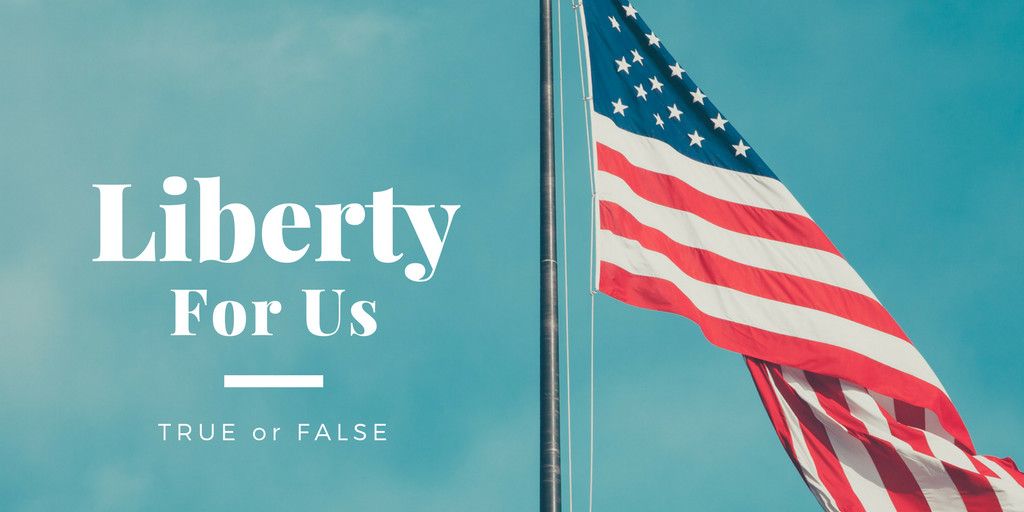 The most important liberty we'll ever know has nothing to do with the events which transpired 241 years ago this week when 56 men signed their names pledging their everything to the cause of independence and liberty from Great Britain. We as Christians have been freed from sin's bondage and from the power of Satan. With Christ, we hope for something better - an eternal home with our Father in heaven. Liberty, however, can be promised and revealed or promised and refused. Each of us gets to make the choice as to where we seek our independence and gain our freedom and in doing so, realize liberty that is either true or false.
According to Paul, Jesus Christ has made us free. "Stand fast therefore in the liberty by which Christ has made us free, and do not be entangled again with a yoke of bondage," the inspired writer records for us in Galatians 5:1. Jesus' sacrifice was and is a very powerful thing from which we all benefit. It's important for each of us to recognize that the independence we enjoy has nothing to do with ourselves but everything to do with our Savior. We are much like powerless peoples of the world that desperately desire to be free but lack the ability to "fight for it." We are privileged, however, that Jesus came and redeemed us and gave us true, meaningful liberty.
While we rejoice in our new found freedom, the Bible warns us about the dangers of false teachers who, while promising us liberty, instead deceive us, lie to us, and lead us down the paths which return us to the very bondage we're trying to avoid. Peter writes of those who would teach falsely that, "While they promise liberty, they themselves are slaves of corruption" (II Peter 2:19). The religious world is filled with many who believe they are accurately teaching Christ and His gospel but who haven't taken the necessary time to carefully consider the scriptures. Equally frightening is the fact that many of our own friends, neighbors, and family members believe what they have been taught, mistakenly thinking that the doctrines of men they're hearing will lead them to independence.
While our desire for liberty is great, our determination to be independent from sin must be greater. As we seek the freedom that comes through service to Christ, we're reminded of the need to "stand fast" and continually be watchful for sin in our lives. And, we continue to be determined to do all we can to share the great message of Christ with others.