As For God... Three Things That Sum Up Our Wonderful God
Written by Leland Ping on Oct 03, 2016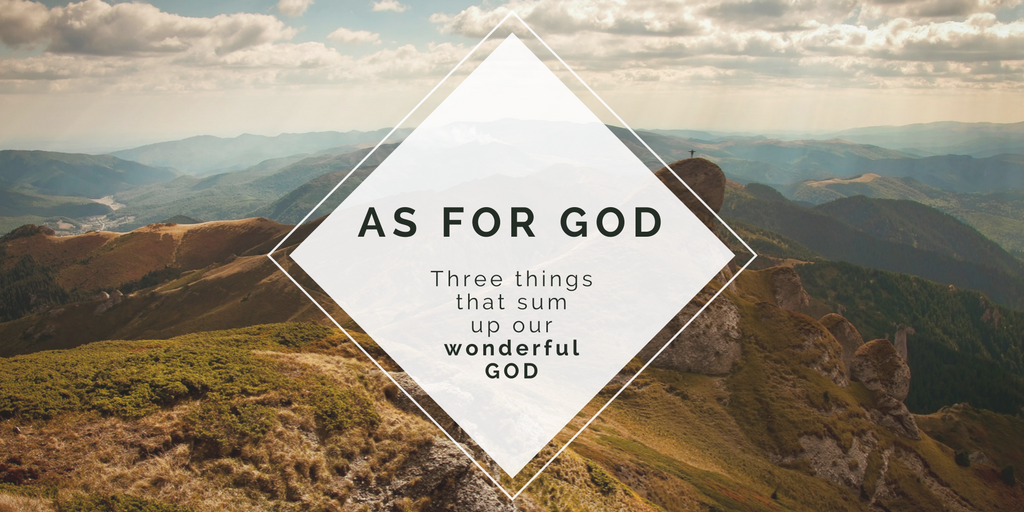 Like all men of God, David knew the importance of saying "thank you" to the Creator and giving Him the praise He so richly deserves. Near the end of his life, David offered up a rather lengthy prayer of thanksgiving and praise and in doing so, included this statement that so wisely and completely captures the essence of our incredible God.

"As for God, His way is perfect;
The word of the Lord is proven;
He is a shield to all who trust in Him"
(II Samuel 22:31).

God's way is perfect! How true that is on many levels. We use "perfect" to mean a lack of any fault. Indeed, there is NO fault in God's plan, His will, and His commands. Jesus Christ, the Son of God, lived a perfect life which was void of any sin. God's way is also "perfect" in that it is complete. This is especially important in light of the world in which we live that suggests that, in order to be "complete," we need to do this, do that, and accomplish numerous things which those with worldly mindsets suggest matter. But, simply following God and His way is what really and truly matters!

The word of the Lord is proven. Everything that God has ever promised has come true. We know that God cannot lie (Hebrews 6:18). But this statement is more than a mere argument. It's the truth! Time and again, God has proven Himself to be trustworthy and the only One on whom we can truly, really, and eternally depend.

Finally, God is a shield to those who trust Him. In a world filled with so many things that harm us and discourage us, it's really nice to know that God not only cares about what we go through but that He is totally capable of providing us the protection we need. No matter what comes our way, God promises us that He'll shield us from harm. Knowing this, we are confident in serving Him and leading our lives so as to please Him each day.