We Want to Avoid Condemnation
Written by Leland Ping on Apr 18, 2016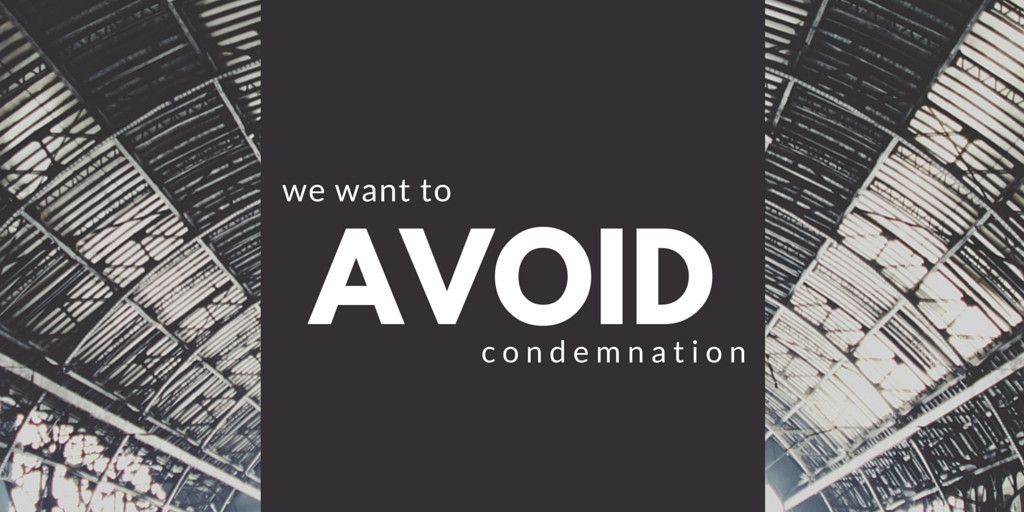 To be condemned is a very negative thought. Whether thinking in terms of criminal condemnation for the conviction of a crime or the more serious eternal condemnation that comes from God, to be condemned makes one (rightly) think of hopelessness and loss. In the King James Version of the Bible, the word "damnation" is used in place of condemnation illustrating all the more how serious the subject is. As with all things God, however, His incredible love has made it possible to avoid the everlasting condemnation that includes the fire of hell and eternal separation from Him.
Midway through his letter to the saints in Rome, Paul wrote, "There is therefore now no condemnation to those who are in Christ Jesus, who do not walk according to the flesh, but according to the Spirit" (Romans 8:1). It's important to note, first of all, the importance of the word "now." Christians in the first century and in the 21st century must understand that the end result of sin is condemnation. That is, because we sin, we die. That would be the end of the story if it weren't for the merciful love of our God. But "now," we have great hope that comes via the gift of His perfect Son, Jesus Christ.
The only way to avoid condemnation is to be, "in Christ Jesus." Paul referenced this same concept in his letter to the Ephesians when he wrote, "Blessed be the God and Father of our Lord Jesus Christ, who has blessed us with every spiritual blessing in the heavenly places in Christ" (Ephesians 1:3).
One should note that Paul is very clear in his word choice. That is, if every spiritual blessing is in Christ, then zero blessings can be found outside of Christ. When Jesus said He was the way, He didn't mince His words (John 14:6). While such an 'exclusive" theme might be offensive to some, especially in a world void of the recognition of real, absolute truth, we will be held responsible for standing boldly to both proclaim and defend what the gospel says to all who desire to serve the Lord.

Paul also stresses the importance of "walking" according to the Spirit and not according to the flesh. Paul employs this image repeatedly throughout his various letters in part to confirm to those whom he writes that Christianity must involve continual progress. That is, one can't "achieve" Christianity and then attempt to "hold steady." The inspired writer notes that each individual gets to choose whether or not he'll walk in an acceptable way. In the previous chapter of the Roman letter, Paul details his own struggle with this choice. Not that the "choice" is the challenge (for it should be obvious that we desire to serve God) but applying the principles we know to be true is often difficult given the many temptations that come our way.

Each day we live we must choose how we'll walk. Christ demands this of us. And in order to avoid the damnation that will come to souls that "know not God," it's up to each of us as to what decisions we make. As we continue to live in service to our Creator, we are thankful for His grace and mindful of our obligation to serve Him as we make it our mutual goal to please our loving Father and avoid being condemned for a failure to serve acceptability in His precious sight.