Vindicate me, O Lord!
Written by Leland Ping on Mar 28, 2016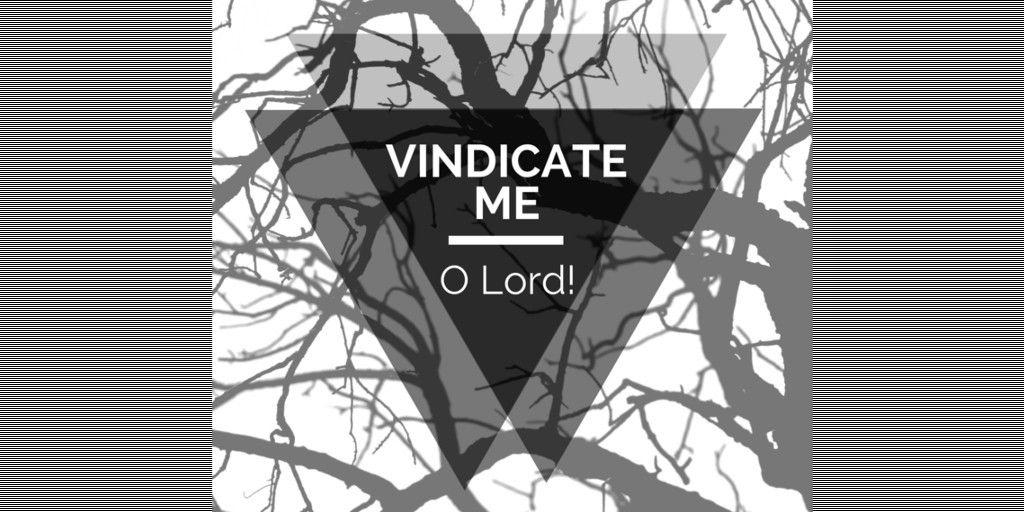 The word "vindicate" is used some eight times in the (New King James Version) Bible. In many cases, it is a synonym for "judge" wherein a person speaks to God asking for judgment on ones' actions. In part, that's what David means in the first verse of Psalm 26 when he writes, "Vindicate me, O Lord, for I have walked in my integrity." Yet, based on the context in which David makes this statement, it seems that the king isn't simply asking God to assess his life and judge whether he's doing right. Rather, David is using the word to definitively declare to God that he is righteous and that he is doing God's will.
In many ways, we are like David. Sometimes, we look to God and His word and seek a better understanding of what He wants from us. We are asking Him, by way of what He tells us in His word, to share with us His appraisal of how we're living. In doing so, we truly seek a knowledge of where we are in relationship to where He wants us to be. At other times, however, we find ourselves proclaiming our righteousness to God. We don't do so, hopefully, in any self-righteous way but instead believe so strongly and confidently in our holiness that we proclaim that fact to our God much like David was doing.

David's words should not be viewed as boasting or overconfidence. When he says, "I have walked in my integrity" he's not stating that he's perfect or unable to sin in the future. Rather, this man after God's own heart is pleading with God to recognize his true desire to do His will. We are the same way. We sin often but when we repent and truly work to reverse course and rededicate ourselves to our Father's cause , we feel good about the change. Accordingly, we find ourselves in a position similar to David's when we plead our case before God.
The applications for us from a passage like this are many. One key thing we need to learn, however, is that we should strive to always live our lives in such ways that we can plead to God and say, "Vindicate me" with the kind of confidence that David had. If we ask God to judge us and we're uncertain about His reaction to the way we've lived, then we can't be confident in any way, shape, or form. It is wise for us to work at living in the way God's word instructs us and to subsequently look forward to our great God's vindication.