Three Things to Know About Burdens
Written by Leland Ping on Feb 02, 2016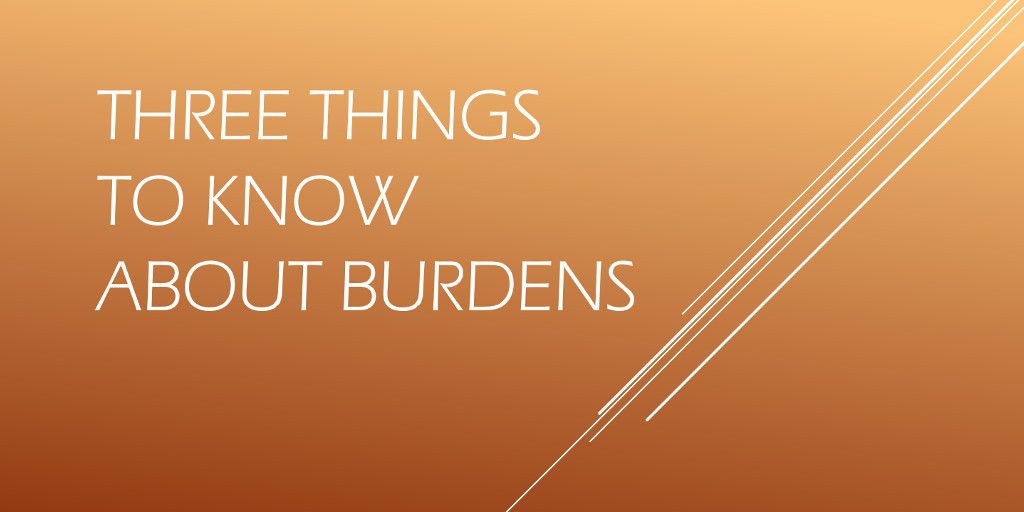 Cast your burden on the Lord,
And He shall sustain you;
He shall never permit the righteous to be moved
(Psalm 55:22)

David wrote these words some 3,000 years ago. This godly man wrote that which was true then and true today and it's important and helpful for us to know the significant place these words can and should have in our lives as we live on earth but strive to serve our Father in heaven.

First, David tells us to "cast" our cares on our God. In the New Testament, the apostle Peter told us the same thing reminding us that God "cares" about us and wants us to cast "all" our cares on Him (I Peter 5:7). One thing that we each must remember, however, is that in order for us to cast our cares on God, we have to let go of them. Doing this is incredibly challenging and requires immense trust in our Creator. Yet God has asked us to do that. So many men and women who lived before and have lived since David have experienced challenges like His. As we confront those challenges, we have to remember to fully cast our cares on our God.

Second, David reminds us that God will sustain us. When the Bible tells us that God will sustain us, it is literally reminding us that our God will "maintain" us. As with anything important, Christians need maintenance. We have the God who can repair us, help us, and make us stronger day by day. In another Psalm, David writes that God "upholds" us with "His hand" (Psalm 37:24). Indeed, we are a very privileged people who have such an incredible God on our side.

Finally, David reminds us that God won't permit the righteous to be moved. In fact, David uses the word "never" in an effort to really tell us how serious God is about helping His children. Some versions say that God won't permit His followers to be "shaken" and in life when so many things can and do happen that shake our confidence and cause us to wonder if we'll "make it," it's nice to know that God won't allow us to be moved.

Knowing these things won't make life perfect or always easy. But a reminder of these things should encourage us each day to continue fighting for God's cause, serving our fellow man, and doing all we can to share the message of our Creator with the world.