See the Salvation of the Lord!
Written by Leland Ping on Jan 17, 2016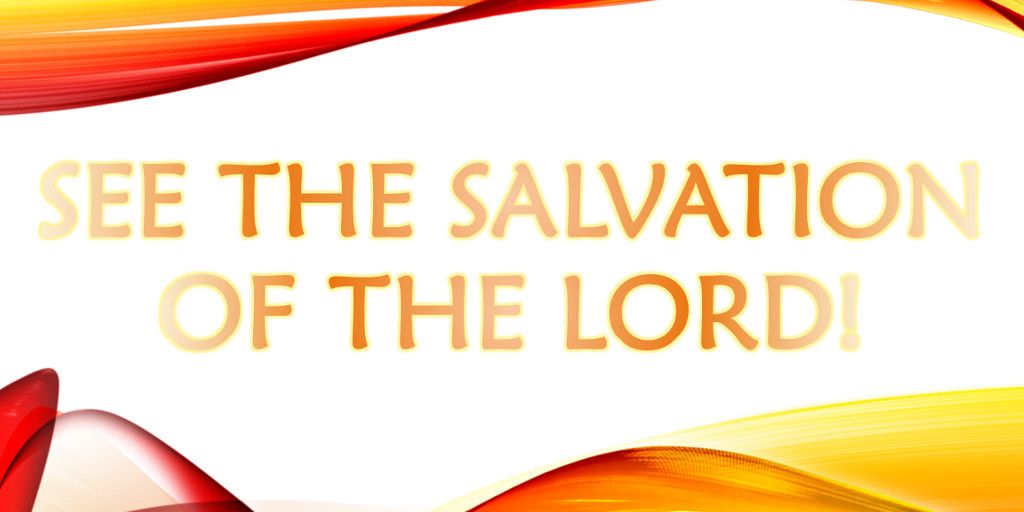 The parting of the Red Sea and the successful crossing by the Israelites is one of the most dramatic and awe-inspiring scenes in the Bible. God's ability to change nature and put the powers of the sea at his disposal is yet one more piece of evidence which proves both His greatness and His authority. In response to his people's lack of courage in light of the approaching Egyptian soldiers, Moses stated, "Do not be afraid. Stand still, and see the salvation of the Lord, which He will accomplish for you today… The Lord will fight for you" (Exodus 14:13-14).

By definition, salvation is deliverance. Moses' statement, then, makes perfect sense in light of what his people were feeling and what God was going to do. The Israelites saw their situation as hopeless and felt like they would most certainly die. In fact, they pointed out that there were plenty of graves back in Egypt where they had just come from (Exodus 14:11). Little did they know, however, that God was preparing an impressive exhibition of his power to deliver them all from the otherwise "certain" death.

The salvation enjoyed by Israel could only have come from God. Only the Creator was capable of manipulating His own creation so as to violate nature's laws. Moses was very clear with his people, both on this and on many other occasions, that the saving power from which they benefited had nothing to do with his own "special" abilities. Instead, salvation truly belonged to God. This is a fact that has never changed as we owe everything to Him.
As children of God today, we sometimes feel like there's "no way out" or that our defeat is unavoidable. There will be times when, after we've made changes in our lives to move in a different direction, we wonder if it will "pay off" or whether or not it was "worth it." What we have to remind ourselves of is that salvation has always been from God and will always come from God. Trusting Him, relying on Him, seeking Him in prayer, and seeking the counsel of His word will always lead to deliverance. The salvation we receive is from God and it's our duty and privilege to share that saving message with others as they too so desperately need the salvation of the Lord.