We Are Ambassadors For Christ
Written by Leland Ping on Apr 13, 2015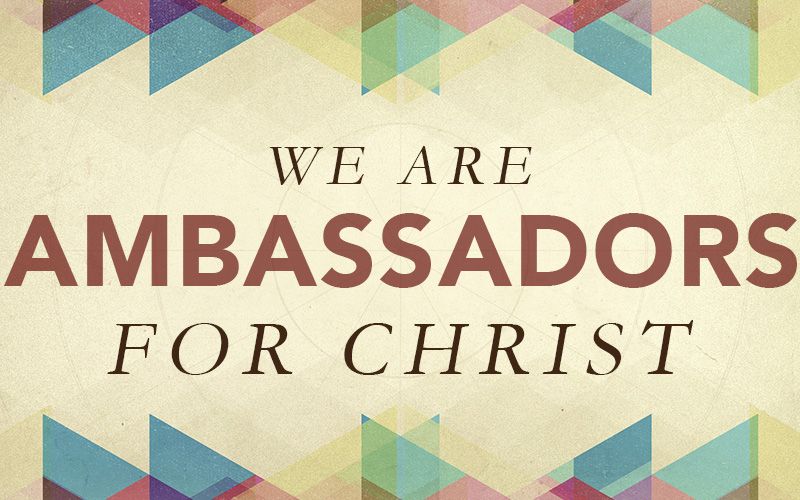 Becoming a Christian is the best decision a person can make. Obeying the gospel of Christ is the most important choice a person can ever make. It's important to note, however, that heeding the divine call to serve the Creator doesn't simply mean being bapized and then sitting down to "rest." Instead, from the moment one chooses to pledge His obedience to God, He has also voluntarily states that He is ready and willing to serve our Savior in every way possible. Paul chose to remind the Corinthians of these important facts when he wrote, "We are ambassadors for Christ" and used this powerful analogy to teach some very important lessons (2 Corinthians 5:20).
First, an ambassador is chosen by the person who appoints him. Sure, it's correct to note that we as individuals get to choose whether or not we're going to be Christians. God has always given men free will to make such decisions. But it's equally important to note that God is the One who made all the provisions for us to serve Him and to be His ambassadors. If God wasn't a gracious, loving, merciful, and forgiving Creator, then there's nothing we would be capable of doing in order to have real hope of His incredible care and compassion. God calls us to serve Him and thus, calls us to be His ambassadors.
Second, an ambassador is one who "represents" the one who appointed him to that role. Upon his inauguration as president, every American leader gets to choose scores of men and women to serve as ambassadors to countries and organizations throughout the world. Their job is to represent the interests of America. As ambassadors for Christ, we are to represent the interests of Christ. Simply put, we are to share His concern for salvation a world that is lost.
Finally, as with political ambassadors who are criticized if people don't like what their respective country stands for, so will we, as ambassadors for Jesus Christ, be persecuted for what your Master stands for and wants us to teach today. In many ways, Paul and other gospel writers used their letters as key opportunities to remind the early Christians that, even in spite of the all the struggles they faced, it was well worth it to continue representing the One who appointed them. This is still the case today! Each day we live is a day that we are both responsible for and privileged to stand up and boldly proclaim the will of our Master and His kingdom. There is no shame in representing Christ and we have every reason to express incredible excitement that, indeed, We are ambassadors for Christ!