Walking Worthy For Christ
Written by Leland Ping on Mar 14, 2015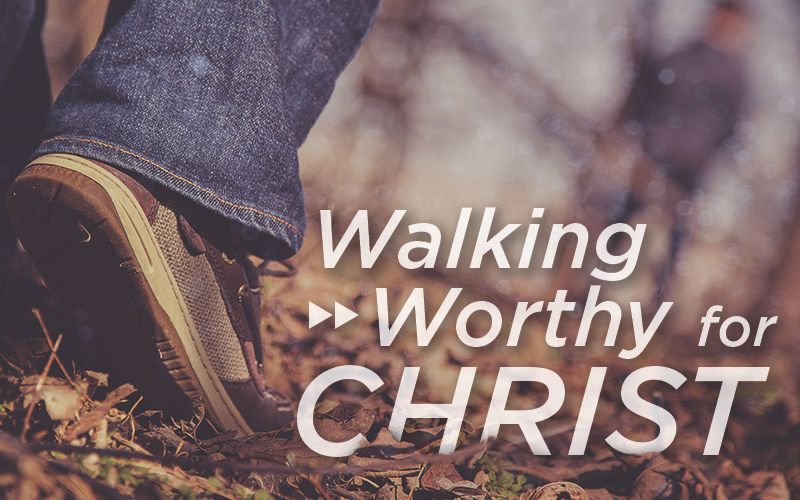 On three different occasions, the apostle Paul told first century Christians that it was important for them to not simply walk as Christians, paying lip-service their cause, but to be certain that they walked in a "worthy" and acceptable way. Just as early Christians needed to know about the danger of walking in an unworthy way, so do we need to be aware of it today.
In Ephesians 4:1, Paul wrote, "I... beseech you to walk worthy of the calling with which you were called." The verb beseech literally means to "call near" as if there is something important to be communicated. How fitting it was that Paul implored the Christians at Ephesus to "listen up" because he was about to say something critical. Walking worthy of our calling isn't something that comes as second-nature. Instead, it requires our effort and diligent attention. As Paul continues his discussion of the worthy walk, he stresses the need for patience with others and a determination to be unified in their mutual cause. It's good for modern Christians to give serious thought to our walk as well.
In his letter to the Colossians, Paul wrote that he constantly prayed for them so that they, "may walk worthy of the Lord, fully pleasing Him, being fruitful in every good work and increasing in the knowledge of God" (Colossians 1:10). No Christian would ever want to walk in a way so as to "partially" please our incredi- ble Lord. Considering everything He's done for us, servants of the Lord desire to completely please Him in every way possible. Furthermore, it makes perfect sense that Paul speaks of an ever-increasing knowledge of God. The more we know about Him, the more we can be like Him and walk in a way that He deems worthy.
In his letter to the Thessalonians, Paul writes, "walk worthy of God who calls you into His own kingdom and glory" (I Thessalonians 2:12). God hasn't called us to be mere acquaintances. Instead, He has adopted us into His spiritual family, made us heirs of His glory, and made it so that we are a part of His heavenly kingdom and glory. Wow! It's an honor to be a Christian and given that, it's something that we need to give seri- ous consideration to as we progress throughout our lives as His people. It's good for us to know how God wants us to walk and to then do our best to do so in a truly worthy, pleasing manner.